Full Service Medical Recruitment for Employers
One-Stop Recruitment Shop for Locum and Permanent Doctors
STAT Recruitment takes pride in delivering superior medical recruitment services of locums and permanent staff throughout Australia and New Zealand. Quality relationships developed over 20 years of industry experience coupled with a commitment to provide the best staffing support throughout Australasia is what sets us apart from the rest.
Active Placement Management
In order to ensure a seamless successful outcome we actively manage the process from recruitment, sending CVs, placement details, doctor arrival and throughout the placement which allows doctors to arrive at your place ready and prepared to hit the ground running.
Fully Prepared Doctors with the Right Attitude
This dedication to 100% document and paperwork completion ensures our doctors are fully prepared on arrival, making orientation a breeze for both parties and leaves your staff to get on with their other important work.
We are committed to efficiency, professionalism and dedication to your requirements and advocate with transparency to ensure total understanding for both parties.
Hospitals
We'll ensure that your locum really works for your organisation. We assess the skills and experience of our locum doctor prospects and match them to the most suitable opportunities for your medical recruitment placements. The utmost care is taken of all the details which include reference checking, paperwork completion, travel logistics through to briefing and feedback and so much more.
This full-service approach ensures the locum you get is the very best fit for your organisation.
General & Private Practice
Talk to us about your GP or Specialist staffing needs both permanent and locum for now or next month and let us fill the gaps in your practice calendar and take the hassle out of the process. From our extensive network, we find you quality doctors that are the best fit for your practice, job and location.
Even if you don't have a problem recruiting private practice doctors, do you always have the time to get it sorted and with a great result? Or maybe you just want fewer payments to multiple contractors, its worth a chat.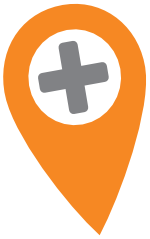 "I must let you know that you are the most organised, efficient agency I deal with."
NSW Hospital
"The supply of locums is refreshingly reliable and communication is excellent… I recommend STAT Recruitment as a reliable and high quality locum service."
Rural Hospital Victoria, Australia
"I enjoy dealing with the close team – we know how each other works and they know exactly what I need."
New Zealand Hospital