GPs, we have you covered!
With our unique combination of know-how and experience in the industry coupled with unparalleled service, STAT Recruitment is able to offer Consultant doctors and those at Registrar or senior level the best jobs and support.
Regardless of why you're seeking general practitioner work, if you are AHPRA/MCNZ eligible or registered, STAT Recruitment will help you find the perfect fit.
We offer some of the top pay in the industry, but it doesn't stop there. We pride ourselves on our uncompromising attention to detail, not to mention full support for each and every one of our GPs. Even better, there is never any cost to you for these services.
Who we are looking for:
We are seeking General Practitioners experienced for Clinic work or for Urgent Care or who hold Urgent Care or Rural Hospital Medicine Fellowship or FRACGP qualifications.
There are fantastic positions available in both hospital and clinic settings throughout Australia and New Zealand, letting you choose the pace you're most comfortable with.
GP VMO? – click here for more information.
What sort of work is available?
Short notice dates in metropolitan areas from 1-2 days at a time, through to minimum 1-2 weeks in many locations up to permanent options both urban and rural across both New Zealand and Australia.
Clinic types can vary widely which gives great options and we can direct you to the places which suit your preferences and skill set.
There are options which include part-time to help you with that work-life balance or to keep current with specific skills and procedures, also offering CPD/CME opportunities.
Some locations require on-call or PRIME training.
As an Experienced GP, Do you Desire these Options?
Flexibility, variety and good compensation, close to home Would you like to add a few regular days to your week in a different hospital or clinic but don't want to leave the comforts of your own community? Look no further! We have a variety of GP options open in your area
Take a break without breaking the bank Do you need a change of scenery, but can't afford a vacation right now? Have your cake and eat it, too, with a locum GP placement in a well-known holiday spot. Want to take your family with you? There are options for this as well!
Help where it's needed most. The need for GPs in rural and remote areas is in greater demand than ever. The work may be challenging at times, but the rewards are many. Not only will you have the chance for unique career development opportunities, but you will be making a real difference for those that may not otherwise have access to good healthcare
Uncompromising support both and out of your workplace We don't disappear once the paperwork is signed. We provide you with full support in your work. Whether it's placement or the paperwork needed to get there, we are always available to help. We are also completely familiar with each and every practice, clinic, hospital or facility we work with, giving you a leading edge when you start your assignment
Plan Your Career and Work Balance
Register your interest here and we will support you.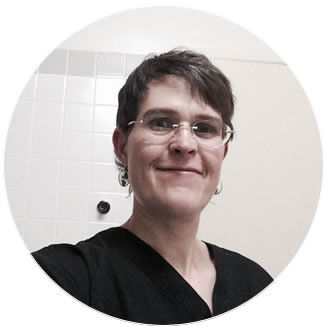 Locuming allows me to work in areas that I love – rural and remote medicine.

It means the ability to be able to practice both general practice in clinic medicine, as well as serving in small rural hospitals, and for me ticks many boxes. It's varied.

You get to see a bit of the world.

You get to put your skills to the test, face a bit of a challenge from time to time, and financially it allows you to fund your kids to go and do some pretty fun things.

Dr Elizabeth Harris  – GP