General Medicine
Are you looking for a General Medicine position or a position in a sub- specialised area of medicine?   You have come to the right place, STAT Recruitment has been helping Doctors further their careers for more than 20 years.  We are known for our commitment to our Doctors and for our smooth personalised service.
If your speciality is in General Medicine or any sub-specialised area of medicine, we can help, we have the know-how and expertise to find you the perfect role. Our experienced General Medicine recruitment team have access to a range of opportunities and can talk to you about your requirements. Registering with us is simple and once completed our team will be in contact for an initial chat so that they can quickly get to work to find you the perfect role. You might be looking to start with one day a week or maybe a permanent role, as a full-service agency, we cover all options and we don't stop there, we are with you right through the process and beyond.
Here are a few of the sub-specialised areas of medicine we also have vacancies for on a regular to semi regular basis: Geriatric Medicine, Gastroenterology, Rheumatology, Respiratory Medicine, Infectious Diseases, Addiction Medicine, Nephrology, Oncology, Cardiology, Dermatology, Pathology (RCPA but some combined training with RACP in specific areas), Haematology, Neurology and so on. Please note we do have a separate area on our site for Paediatrics as well.  
From time to time locations advertise roles at specialist level as a mixed role of General Medicine with a sub-specialised area of medicine added. It is important you detail all areas of medicine that you can work in as we often have locums booked in for General Medicine work that may also get asked to cover special clinics in the area of Medicine that they sub-specialise in as well.
What qualifications do I need to work in Australia or New Zealand
Fellowship of the Royal Australasian College of Physicians (FRACP). Note that if you have completed your specialist training in a comparable health system, your qualifications may be deemed comparable, talk to us to find out more.
What do I need to work in Australia or New Zealand? To work in Australia you must be registered with the Australian Health Practitioner Regulation Agency (AHPRA) or in New Zealand with the Medical Council of New Zealand (MCNZ).
Where can I work?  We have locum and permanent positions available throughout New Zealand and Australia, both rural and city-based. Short and long-term placements are available both in the public and private sectors.
What jobs are available?
Permanent Consultant Physicians/Specialists and in sub specialty roles
MOSS roles in NZ/ SMO roles in AUS
Locum Resident Medical Officers (RMO)
Locum Registrars
What do we do for you? The team at STAT Recruitment is expert at matching Doctors and healthcare providers. We are with you every step of the way; from finding you the perfect job to taking care of all the paperwork and logistics.
What if I am unsure of my registration status? We have a dedicated Registration Specialist available who can assist with the process if required.
Why work with us?
 
You are looking for a better work-life balance
You want to leverage your time to get the best results
You want to top up the bank account for future ventures
You want the best contract negotiation
You want to experience new and exciting cases or areas where you get a wide variety of presentations
Next steps – Register your details here and we will be in contact, alternative you can call us for a confidential chat.
Jobs – View our selection of HOT JOBS here – these are updated weekly.
Doctors register your interest here and let us find you the perfect job
"Penny was able to help guide me not only to finding work placements that were a good fit but also how to thrive as a young consultant."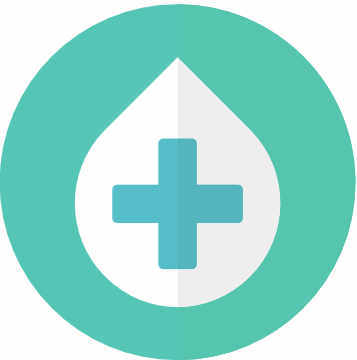 "Penny has been my account manager for over 5 years. I started working with her when I had just qualified as a consultant in General Medicine. From the outset, Penny was able to help guide me not only to finding work placements that were a good fit but also how to thrive as a young consultant.

Her communication is always crystal clear and friendly… I always knew that every aspect of a work placement would be diligently arranged. This included ensuring that transport, accommodation, clarification about clinical/and on-call responsibilities were all sorted prior to a placement which made the whole experience of travelling for work less stressful.

I always had the feeling that Penny would choose my placements that she felt would give me the most job satisfaction and help me to continue to develop as a health professional. She has helped me find a permanent position as well as short term work placements and has always been a very grounded person that I can ask for advice in my professional life. I think what sets Penny apart is her attention to detail – she really has spent the time and effort to provide a personal touch to help me realise my goals.

Dr J Eberhard
Consultant in Acute Medicine and Nephrology