Emergency Medicine
Looking for an Emergency Medicine position? You have come to the right place, STAT Recruitment has been helping Doctors further their careers for more than 20 years.  We are known for our commitment to our Doctors and for ensuring our process is a smooth personalised service.
If your speciality is Emergency Medicine, we have the know-how and expertise to help. Our experienced Emergency Medicine recruitment team will provide advice and support to help you navigate the process. Once you have registered with us, our team will contact you for an initial chat to get to know you, then they will find you options to consider. As a full-service agency, we take care of it all, from managing the paperwork, right through to arranging travel and accommodation. All you need to do is pack your bags.
What qualifications do I need to work in Australia or New Zealand? 
We cover all levels of Emergency Medicine if you are unsure of what qualifications you may need, get in touch with us.
To be eligible for a Consultant role you must hold a Fellowship of the Australian and New Zealand College of Emergency Medicine (FACEM), or be able to be Vocationally registered if you have an overseas qualification.
Note that if you have completed your specialist training in a comparable health system, your qualifications may be deemed comparable, talk to us to find out more.
What do I need to work in Australia or New Zealand? To work in Australia you must be registered with the Australian Health Practitioner Regulation Agency (AHPRA) and in New Zealand with the Medical Council of New Zealand (MCNZ).
Where can I work?  We have locum and permanent positions available throughout New Zealand and Australia, both rural and city-based. Short and long-term placements are available both in the public and private sectors.
What jobs are available?
We cover the following roles (locum and permanent)
Junior Emergency Medicine Doctors (HO to Registrar) (PGY3+)
Middle-grade Emergency Doctors (Registrar)(PGY4 – PGY5)
Medical Officers (CMO, SMO, or MOSS) (PGY6+)
Emergency Medicine Consultants
What do we do for you? The team at STAT Recruitment is expert at matching Doctors and healthcare providers. We have access to a vast range of positions and can match your unique requirements.  We also manage the paperwork and logistics.
Registration – We have a dedicated Registration Specialist available who can assist with the process.
Why work with us?
 
You are looking for a better work-life balance
You want to leverage your time to get the best results
You want to top up the bank account for future ventures
You want the best contract negotiation
You want to experience new and exciting cases or areas where you get a wide variety of presentations
Next steps – Register your details here and we will be in contact, alternative you can call us for a confidential chat.
Jobs – Refer to our website for a selection of HOT JOBS – these are updated weekly.
Doctors register your interest here and let us find you the perfect job
"STAT Recruitment is the best!"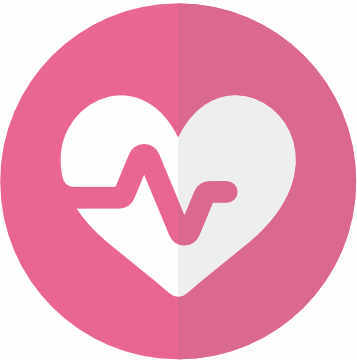 "I've worked for four different locum agencies over the last eleven years and can categorically say STAT Recruitment is the best. I live and work in New Zealand and enjoy traveling to Australia for locum assignments as an Emergency Specialist. I've worked in four different states of Australia, and at one stage was working as frequently as a week a month.

I found STAT Recruitment provided by far the most comprehensive administrative support. This is huge for a medical practitioner as I cringe at the thought of paperwork and form filling. They patiently guide me through what is needed.

  

I'm very grateful to them and happy to recommend them as my agency of choice for any locum work. The best aspect is the feeling of a personal connection. As if they are working for me as a personal friend."


FACEM NZ