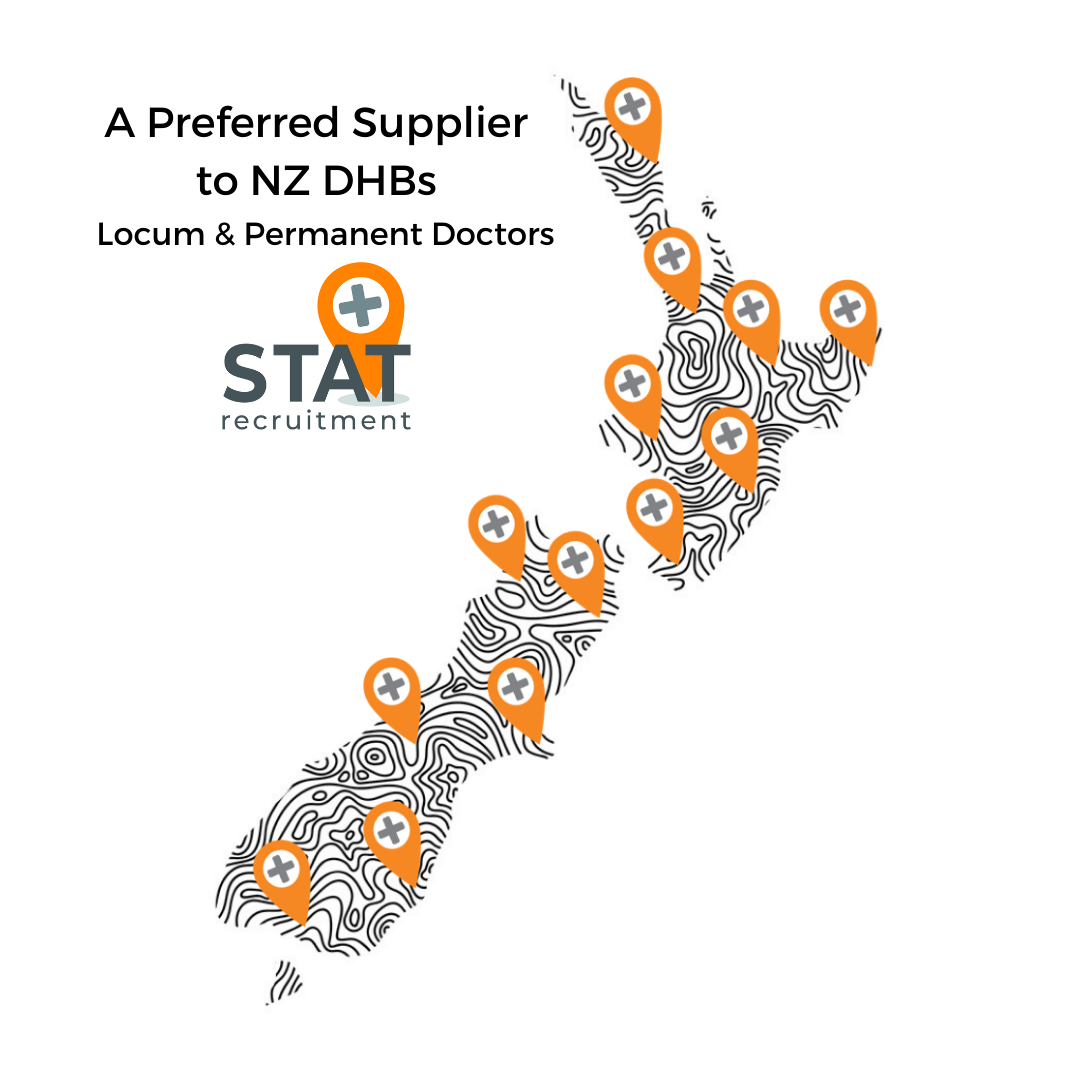 STAT Recruitment has worked with the appropriate agencies in the New Zealand health sector to provide input and tender for the procurement of locum and permanent doctors.
The objective, as part of their pandemic planning and pathway, was to ensure that NZ District Health Boards have a reliable pool of professional recruitment agencies who can provide a continuous supply of doctors ready to work.
We are delighted to have been recognised and included on the panel as a preferred Locum Medical Recruitment service and we look forward to continuing to partner with, support and work to deliver quality health professionals to meet the needs of DHBs throughout New Zealand.